All the euphoria about e-cars as a green tech solution deserves a closer look – to learn about desire and reality.
As our next contributor, we are honoured to introduce Mr. Reinhold M. Karner to the Green Deal Malta platform! Based in Malta, Austria and London, and with over 40 years of experience as a multinational entrepreneur, Reinhold speaks about the challenges faced by the automotive industry, and how such challenges can be tackled. In the first part of his series of articles, Reinhold takes a closer look at e-cars as a green tech solution, with e-mobility being touted as the miraculous solution for the future. Whilst giving a brief historical overview of e-vehicles, with the first e-car being ready for production in 1902, Reinhold also speaks about the emissions problems of such vehicles. Take a look at Part 1 of Reinhold's contribution below!
Elon Musk, founder of the innovative e-car manufacturer Tesla Inc., has, without a doubt, disrupted the car industry and market. The fraudulent diesel scandal of European, and particularly certain German manufacturers, propelled and boosted the trend to shift to e-cars quite significantly. Unfortunately, the debate over engine types triggered by these events lacks evidence-based arguments. The discussion is more emotional in nature. Furthermore, because of the growing problem of air quality in many cities, there is an increasing pressure for something to happen, and for this to happen quickly. In February 2018, the German Federal Administrative Court ruled that German cities may ban diesel cars, making the argument even more complex. Moreover, the impact of this decision is hardly isolated to the territory of Germany, being Europe's leading car manufacturer and ranked as number 4 globally (after China, USA, and Japan), but will surely be felt across several other EU Member States.
One might immediately jump to the conclusion that we must only drive e-cars in the future. E-mobility is being touted as the miraculous solution for the future, to which the European automotive industry now predominantly relies upon, backed by support from both the media, as well as national governments. However, considering the electric car solution as the ultimate sustainable route is rather short-sighted. In truth, sustainable automobility faces many other challenges that are scarcely being discussed, despite their importance.
"There is no reason to stick to the mantra "if it works, don't fix it", but instead one must think that "if there has to be a change, it should be better than yesterday, not different"."
Sure, we need to tackle the challenge of climate change and environmental protection as fast as possible. A global approach is necessary. We are pointlessly spending billions to achieve certain local, but globally minimal, effects. On the contrary, we should act wisely and with the most compelling priorities, to ensure that we are not destroying our excellent and solid economic, technological, and social living conditions in Europe in the process. According to BP's 2020 Energy Outlook, the whole transport sector consumes 21 % of global energy, while the industrial sector consumes 45 %, and the residential and commercial buildings sector consumes 29 %. And the total final energy demand in the transport sector is further broken down as follows: approx. 42 % by trucks, 35 % by passenger vehicles, 8 % by marine transport, 2 % by rail, and 13% by aviation.
We should also keep in mind that about 3 billion people still heat and cook on an open fire in their homes. Solar-powered low-cost heating or cooking devices could dramatically improve the living conditions for such people, yet they cannot afford them.
1912: The year of the first hybrid vehicle
Few know that the first electrically powered car was ready for serial production in 1902. The Lohner-Porsche "Semper Vivus" was the first hybrid car in the world – with 2.7 hp and a 35 km / h speed limit. Electric cars existed even earlier than that. 40% of US cars were powered by electricity at the time. This was due to the annoying 'cranking' which was required to start the internal combustion engine (ICE) by hand, frequently causing serious injuries when it kicked back. Then, in the year 1911, the first ICE Cadillac with an electric self-starter mechanism was available on the market. This was the dawn of the triumphant internal combustion engine. Incidentally, petrol was still available from pharmacies at that time.
Therefore, it is evident that electromobility was not approached for the first time by Elon Musk. The global trendsetting European car industry has had plenty of time to develop green and sustainable technologies, but for some reason, it did not act. Instead, it focused on its shareholders' interests, often being super rich state funds of the financial influential oil producer household names, maximising shareholder value. This has done them, us, and the climate, a great disservice. The solutions we need so desperately are missing, and they could have possibly existed and already be in use today. If this would have happened, it would likely be the case that we would have already lived with such solutions for decades, rather than the compromised solutions which are being proposed today.
However, let's consider speaking about the situation from an objective standpoint, with the development of propulsion technologies in the near future.
Nitrogen oxides and fine dust: a relative problem
The emissions problem continues to be brought up time and again: carbon dioxide, nitrogen oxides and fine dust are the key culprits here. Of course, such emissions do not only stem from the internal combustion engine emissions that our cars emit, but also from domestic coal and fuel sources, as well as the manufacturing, aviation, and shipping industries, which contribute massively to this pollution.
Moreover, perpetrators of road transport emissions also stem from the abrasion coming from tires and brakes – particularly in cities. This particulate matter also exists with e-cars.
Many of today's cars are too big – too big for cities and urban centres. Cars have gained 50 % of floor space in the last 50 years, but the streets of inner cities, for example, have not grown at the same rate, if at all. Even if we look at smaller cars, if you put for example an old Mini Cooper, first built in 1959, and the current MINI from the BMW Group next to each other, or a Fiat 500 model of 1967 near today's version, you have clear evidence of the next polluter:  our demand for larger and heavier cars, which are becoming more and more obstructive in cities and creating more parking problems, resulting in stationary traffic, and a general waste of space, known as "space pollution". The old Fiat 500 weighed 500 kg, and had a footprint of 4 sqm, with 17 BHP. Today's model weighs 940 kg, with 80 BHP, and a 6 sqm footprint. Due to its battery-set (which weighs over 400 kg), the weight of the Fiat 500e model amounts to 1,361 kg and has an electric BHP of 113. And, like in any e-car, because, once again of their battery pack, you are sitting in a strong electromagnetic field, a new form of pollution which many are not even aware of.
"It would be ideal and doable for Malta to jump to the second curve, that is hydrogen technology, and become a lighthouse for clean green mobility."
Of course, engines need power – the more fuel an engine consumes, the more emissions it produces. Consumers are increasingly demanding more powerful engines yet have little regard for how engine displacement and power affect emissions. An interesting contradiction can be examined in this regard, that is, whilst on the one hand engine power gets ever larger, on the other hand, the achievable speeds in the day-to-day use of such vehicles is decreasing due to the increasing traffic density and speed limits. Today, the average speed which is achievable in cities +/- 30 km/h. On motorways within the EU, speed is mostly limited to 130 to 140 km/h; which is notably even lower in the US, where only 15 to 20 % of all drivers exceed the speed of 170 km/h. Still, almost all vehicles, even the compact ones, can reach a speed of 200 km/h. However, in reality, we actually need less and less power.
The top car brands often promote their big SUVs as the ultimate off-road vehicles, capable of wading through streams. They promote their 5-metre and far over 2-tonne heavy cars as the ideal 'city vehicle'. These are undoubtedly perfect off-road cars, but very few ever drive off-road; and these SUVs are utterly inappropriate for cities.
In the next part of this series, Mr. Karner will discuss his views on how diesel engines are likely to be retained in the future, whilst also discussing other alternatives in this regard, namely electromobility. Mr. Karner will also discuss certain disadvantages of electric cars.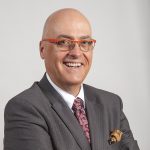 Reinhold M. Karner, FRSA, an international business advisor and economist, is the founder of 'R·M·K- The success multiplier'. Reinhold is the Chairman of the Board of Governance of AP Valletta, as well as being the Chairman of various other supervisory boards and think tanks. He is based in Malta, Austria and London, and has over 40 years of experience as a multinational entrepreneur in management consulting, software and IT. Throughout his career, Reinhold has been awarded several awards such as the 'Best of the Best Management Consultants', the 'IT Entrepreneur of the Year', and the 'Entrepreneur Shooting Star'. Reinhold has also been appointed as RSA's (Royal Society for Arts, Manufactures and Commerce) Fellow Connector for Malta and Austria. Reinhold's motto is that: 'There is no great art to success. The great art is to maintain success!'