We are honoured to introduce Steve Mercieca to the Green Deal Malta platform! In his three-part interview, Steve explains what Quicklets Zanzi Homes Group is all about and some of the initiatives they are involved in, most importantly Saġġar. He first highlights what the company's goals are, their values and the green initiatives they practice and participate in as a company. In the second part of the interview, he introduces the companies main initiative, Saġġar. He explains how his love of trees motivated him to start this initiative, leading him to organise events where people can join and plant trees. He concludes by sharing his personal thoughts with the green deal community, explaining that organisations should take more of an active role in green initiatives, and individuals should start planting trees as often as possible. Find out more about QLZH Group and Saggar by taking a look at our interview with Steve Mercieca!
Origin, identity & network
How did your interest in green initiatives first come about?
We've always built our company with the end goal being purpose. Of course, targets are important in any company, and without them, there would be no company. So we decided to go with a 'profit for purpose' approach. We pegged our goals to purposeful inniatvies. For example with every property, we rent we sponsor a child's education and with every property we sell we plant a tree. It's not about how many deals we close but about how much we manage to give back.
What are your company values, in 3 words?
Innovative, Diversity, Purpose
Is the 'QLZH Group' involved in any green initiatives? If so, could you provide an overview of these initiatives?
The QLZH group has its own foundation. The QLZH foundation. The foundation was created in January 2018 with the launch of our new head office. It has 3 committees. The Humanitarian committee which focuses on the well-being of society. The Environmental committee which focuses on the upkeep and progression of the planet. The animal committee which focuses on our four-legged friends. Each committee meets every other week to discuss projects that we create over the course of the year.
What green and sustainable methods do you follow in your day-to-day work life?
At our offices, we avoid the use of single-use objects, not just plastics. We have reusable water bottles, many indoor plants, energy-saving bulbs and of course a strict policy on our suppliers. We only print on recycled paper, our business cards are not laminated and we host sessions with our staff on how they can contribute to reducing their carbon footprint.
Saġġar
Can you tell us a bit about Saġġar?
Saggar is a project we put together with one mission, to plant 1 million trees in Malta. All trees are indigenous species grown here in Malta. The project is funded by sponsors and planting events or organized by us, in collaboration with ELC.
What was your motivation to start this initiative?
Basically, I've always loved trees. I grew up in Sliema but we had a weekend flat in Gozo where my brother and I used to spend a lot of time building a treehouse, climbing trees and jumping on homemade ziplines. We also spent many weekends with our grandfather in Mizieb, surrounded by Aleppo pine trees. Trees are a part of us, and being on such a small island I think one of the only things we lack is woodland. We want to change that and Saggar is working towards creating more spaces in Malta that will be designated towards trees.
What kind of campaigns/activities do you organize? Can you tell us a bit about your most successful campaigns/activities? Do you have any future campaigns/activities which you would like to share?
Currently, we are planting 1500 trees with Melita in Mgarr. We have already organized 2 planting sessions and are going to be hosting more as we go along. The next one is on 2nd January and the one after 14th January. Feel free to join us!
How can individuals get involved in the initiative?
They can follow our Facebook pages Saggar and QLZH Foundation.
Vision and future
What initiatives would you like to see in Malta in the coming years? Do you have any other initiatives in the pipeline, in terms of the green transition?
With our ongoing projects, it will be hard to take on new initiatives, we do about 14 clean-ups a year too and organize many awareness campaigns. We have something going every month and sometimes even every week. This thankfully is all down to our committee members, volunteers and sponsors. None of this would be possible without them. I would like to thank them for their hard work and devotion to the projects we organize and the impact we are making.
In your opinion, how can we engage citizens and companies in the shift towards more sustainable practices?
This is basically down to the leaders of organizations. They are the first step to a more sustainable Malta. Their ideas and their priorities would be the first step. The private sector is huge and if everyone did a little bit more each year, slowly but surely we will get there. Citizens themselves have already started, especially the efforts from schools. I see it in my daughters they are so well educated by their schools that they are teaching me about recycling and not wasting water.
Do you have any concluding remarks and messages which you would like to share with the Green Deal Malta community?
Yes, The best time to plant a tree is today. Let's get planting, everywhere and all the time. The more we plant the more they'll grow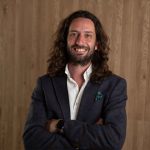 Steve is co-Founder and CEO of Quicklets and Zanzi Homes, the QLZH Group. Steve's enthusiasm when it comes to new technologies and the way it may help disrupt the property market, has helped the company grow rapidly over the years. He is the mastermind behind the Virtual Agent Concept, a first for the Maltese and probably even the international real estate industry. Steve capitalized on the use of VR and 3D walk-through to enhance the user experience of the Maltese real estate clientele.
Steve strongly believes in offering a company culture that attracts like-minded and "like-hearted" people which in turn will develop each person in the best version of themselves. This has proven to be a correct foresight and is attributed as another major element of the success of the QLZH Group.
From his first day, Steve's main goal was to build a company that could make a real and sustainable difference in the world by making planet earth a better place for current and future generations to enjoy. This dream gave life to the QLZH Foundation that, amongst other activities, sponsors the education of a child in Ghana for every property rented in Malta and is the driving force behind 'Saġġar', the project aiming to plant one million trees. A risk taker by nature, Steve constantly promotes doing things differently and encourages his team to enjoy life and whatever they do on a daily basis.  To remind himself of this, Steve wears unpaired socks every day and brushes his teeth with his passive hand.