As our next contributor, we are honoured to introduce Dr. Beate Kummer to the Green Deal Malta platform! In her contribution, Dr. Kummer speaks about a new energy project, as well as an afforestation project, both of which are being undertaken by 'Kummer: Umwelt Kommunikation', a German advisory company focusing on environmental communication, sustainability reporting and sustainability projects, and disposal management. Have a look at Dr. Kummer's contribution below to find out more!
New energy projects being undertaken with Maltese citizens
Citizen energy cooperatives (often simply referred to as energy cooperatives) are players in the energy industry in the legal form of a cooperative, most of which pursue the goal of decentralized, group-independent and ecological energy production. They are a form of citizen participation, primarily at the municipal or regional level, and offer the opportunity to actively participate in the energy transition. Such cooperatives also offer investment opportunities in local and regional energy projects.
We founded a citizen energy cooperative in 2011, with a total of 80 citizens. Now we already have 4 photovoltaic (PV) plants, namely on the roofs of 2 schools, a city hall, and a sorting plant for waste which have been installed in Germany (generating almost 0,5 MW power). We have achieved a good dividend every year and therefore we could distribute money to the cooperators, i.e. the citizens. The advantage of this cooperative is that you can become a co-owner of a PV plant even with little equity and eventually earn dividends, which has in fact become very difficult in the capital market. With these 4 PV plants, we could save about 1 million tonnes of carbon dioxide (CO2) every year. This structure of cooperatives could also be suitable in Malta, and is relatively straightforward to implement. More information regarding this project can be accessed here.
Cleaner air with more trees: Afforestation project in Malta and Gozo
The non-profit Kummer-Vanotti Foundation supports projects that deal with environmental and climate protection in a particularly creative way- it promotes the connection between art and the environment.
To this end, an 'Art Award' is awarded on a regular basis, so as to encourage individuals, namely young artists in particular to apply. The winning artwork is then exhibited in public spaces in order to make the addressed motif accessible to a broad public.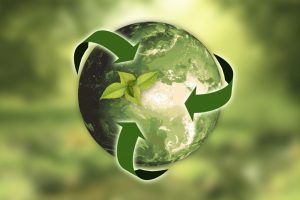 The founders of the foundation, Dr. Beate Kummer and Christoph Dänzer-Vanotti, have set out to make a contribution to improving the environment with their foundation. They also want to promote art, as long as such art is connected to environmental issues. Finally, the founders believe that the idea of social business, founded by the Nobel Peace Prize winner Muhammad Yunus, can effectively combat hunger and poverty in the world. The foundation will therefore invest part of its capital in social business projects that are related to sustainable environmental protection. The focus will therefore be on the following projects, with Bachelor's/Master's theses being eligible for funding:
Social Business in the field of sustainable business management;
Development of alternative protein sources such as algae and insects as a source of food for humans and animals; and
Reduction of trace substances in surface waters.
In addition, the Kummer-Vanotti Foundation promotes afforestation projects, and intends to start this in Malta and Gozo as from Autumn 2021. For this purpose, the team is looking for suitable land including public property of local authorities or Government, or alternatively private property of farmers, companies or families. With the money in the foundation, the trees will be financed, whilst the planting and maintenance will be done in collaboration with the Maltese population. More information regarding this project can be accessed here.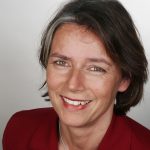 Dr. Beate Kummer is a Consultant and Managing Director at her own consultancy firm 'Kummer: Umweltkommunikation GmbH' which is located in Germany and Malta. Dr. Kummer has around 24 years of experience in the waste management sector, as well as all other environmental aspects including hazardous substances and occupational health and safety. She also has vast experience in consulting, lobbying, stakeholder management, education, communication, and political affairs. Dr. Kummer regularly advises companies working on communication, REACH (Registration, Evaluation, Authorisation and Restriction of Chemicals), sustainability and education. She also works on tackling the problems of the high amounts of ELVs (End-Of-Life Vehicles) which are leaving the European market. After finishing her studies in Freiburg and Los Angeles in 1994 with degrees in Chemistry and Toxicology respectively, she joined 'bvse' (Bundesverband Sekundärrohstoffe und Entsorgung e.V.) in Bonn, first as a consultant, and later on she became the Managing Director within the company. Dr. Kummer also took on another leading role at an environmental consultancy, 'Haase & Naundorf Umweltconsulting GmbH' in Bad Honnef between 2002 and 2005, where she was responsible for certain key clients. Dr. Kummer is also a Lecturer at the University of Leipzig. Dr. Kummer has extensive international experience in environment-related projects, which she gained by leading such projects funded by the European Commission, as well as by working for international companies which focus on consulting, lobbying, environmental communication, and political affairs. Dr. Dipl. Chem. Beate Kummer can be contacted on +491715598660, or on buero@beate-kummer.de for more information!