As our next contributor, we are honoured to introduce Perit Luca Caruso to the Green Deal Malta platform. In his article, Luca speaks about how the process of building is considered to be an act of culture, in line with the German concept of 'Baukultur', and reflected in various European initiatives such as the EU Renovation Wave, and the New European Bauhaus Initiative. Luca also notes that the culture of cooperation is key in this regard. In his article, Luca expresses his thoughts on the situation in Malta and notes that business as usual is not possible anymore, and that real change can be driven only when awareness is achieved. Have a look at Luca's article now to find out more!
The transition towards more ecological cities and future-proof buildings is a challenge of contemporary society, especially for professionals in the Architecture, Engineering and Construction (AEC) Sector.
The so-called "EU Renovation Wave'' (Crespo Parrondo & McPhie, 2020), which aims at doubling the building renovation rate within ten years from now (by 2030), and with the ambition of creating 160,000 green jobs, is linking this paradigm shift with one of the founding pillars, being the cultural aspect. At the same time, the New European Bauhaus (NEB) is a creative and interdisciplinary initiative envisaging that the future of our built environment is situated at the crossroads between art, culture, social inclusion, science, and technology (ACE, 2021), rather than being a mere technical target.
To achieve this, we need cooperation among stakeholders to overcome our silo mentality, meaning that different stakeholders along the project lifecycle should not refuse to share important team knowledge or fruitfully cooperate in any forms of risk sharing with other project partners. This form of collaboration is also known as 'Integrated Project Delivery'.
For example, the United Kingdom's Office of Government Commerce (OGC) estimated that savings of up to 30% in the cost of construction can be achieved where integrated teams promote continuous improvement over a series of construction projects. UKOGC further estimates that single projects employing integrated supply teams can achieve savings of 2-10% of construction costs.
This culture of cooperation still finds some barriers such as technical, economical, and conflicting interests in urban developments (Ginsberg, 2020), as well as building projects. Some of the reasons can be found in the way AEC professionals are educated and trained.
The process of building is an act of culture and this statement stems from the rationale of 'Baukultur' (Schmedding et al., 2015), a uniquely coined German word, meaning the 'culture of building', which is defined as 'the coordinated system of knowledge, rules, procedures, and habits that surrounds the building process in a given place and time' (Howard, 2006). This word implies that good planning and building combine high design standards with a holistic view of social, economic, and environmental aspects, and that the building process has an emotional and aesthetic dimension to it. For example, the role of the architect is based on a fiduciary rapport with the society in which he/she operates. Architects promote the concept of quality in architectural design and building construction and for example in Italy, this is in line with the Articles 9 and 41 of Italy's Constitution. Indeed, architects play a major role in the transformation of the built and natural environment, whilst also contributing to the improvement of people's quality of life and thus, the outcomes of their actions are deemed to be ones of public interest (CNAPPC, 2021).
Since we are living in the Anthropocene (Crutzen, P. 2010), the ecological processes of the planet are affected by human activity. The construction industry, along with transport and agriculture, to mention a few, should considerably change their business plan and operations to play a significant role towards achieving sustainable and inclusive global worldwide growth (United Nations Environment Programme, 2020).
Business as usual is not possible anymore because we are experiencing a rapid loss of biodiversity and, with it, Earth's ability to support complex life (Bradshaw et al., 2021).
Beyond the claims of experts, this paradigm shift is coming from:
Insurance companies asking for climate-proof immovable assets and infrastructures (Insurance EU ,2020);
Finance: the EU Taxonomy Regulation now clearly recognizes what can be marketed as 'sustainable investment' and what cannot (Naser et al., 2021);
New policies promoted by the European Commission and their transposition into EU Member States' legislations such as near Zero Energy Building (nZEB) and Energy performance certificates, Level(s). Also, Green Public Procurement policies and requirements should be applied in all tenders dedicated to construction, demolition and refurbishment of public buildings (JRC 2021, Ganassali et al., 2018);
Circular Economy in the building sector: Buildings as Material Banks (BAMB 2017);
Voluntary Green Building third-party certifications (World Green Building Council); and
The concept of Regenerative sustainability (Brown et al.,2017).
However, in Malta more should be done. Indeed, a recent survey carried out by Gerada, looking to identify the priorities of Maltese AEC professionals, demonstrated that 72% of such professionals give priority to functionality, 20% to aesthetic design, and only the remaining 8% prioritise tenants' experiences and environmental features. This is also linked to the education which most architects receive everywhere in the world, that does not go beyond, as a matter of priority, aesthetics, efficiency, schedule and budget compliance, technical accuracy, and functionality (Kirk Hamilton & Watkins, 2009).
Seeking a life-long learning approach and multidisciplinary knowledge is hard to keep practising, but this should be an opportunity of competitive advantage rather than a mere obligation (Bahram, M., & Hussein, M. 2014).
This is especially valid for those stakeholders working in construction which is, to date, the least innovative and productive sector worldwide. (The Economist 2017).
Yet, there is some hope. As a researcher at the University of Malta, I am happy to say that since 2009, the Department of Environmental Design at the Faculty for the Built Environment, has designed a new Master's degree. This exposes architects and engineers to a broad range of topics generally related to the 'Architectural Science' aspects of buildings. Topics covered include Fire Engineering, Lighting Design, Building Acoustics, Thermal Comfort, Ventilation, and Energy use, among others. Apart from functionality, these are broader subjects that have never been studied in conjunction before.
As a co-founder of MEDmeUPTM, a purpose-driven start-up project, we are multi-disciplinary by default. We are operating internationally in the fields of building engineering, architecture, environment, green marketing, and responsible entrepreneurship. Our mission is to drive change in society by helping people to play their part in the climate challenge and take action in an impactful manner. To reach that goal, a shift in the mindset was needed, so we started to place the Mediterranean cultural model and lifestyle at the core of the current debate around sustainability in the built environment.
We made the move because we believe that the interconnected system of cultural practices and lifestyles in use in the Mediterranean region for centuries, can allow people across all industries and sectors to better realign with the environment, and reconnect to the natural habitats that sustain us. Real change can be driven only when awareness is achieved. We are here for you to make this happen.
References
Architects' Council of Europe (Producer), & ACE (Director). (2021). NEBC online conference 'common ground: making the renovation wave a cultural project'.
Bahram, M., & Hussein, M. (2014). Knowledge Management a Way to Gain a Competitive Advantage in Firms (Evidence of Manufacturing Companies).
Bradshaw, C. J. A., Ehrlich, P. R., Beattie, A., Ceballos, G., Crist, E., Diamond, J., Dirzo, R., Ehrlich, A. H., Harte, J., Harte, M. E., Pyke, G., Raven, P. H., Ripple, W. J., Saltré, F., Turnbull, C., Wackernagel, M., & Blumstein, D. T. (2021). Underestimating the Challenges of Avoiding a Ghastly Future. Frontiers in Conservation Science, 1, 9.
Brown, M., Haselsteiner, E., Apró, D., Kopeva, D., Luca, E., Pulkkinen, K., & Rizvanolli, B. V. (2018). Sustainability, Restorative to Regenerative . COST.
Building As a Material Bank (BAMB) 2017.
(2021). Codice deontologico degli architetti, pianificatori, paesaggisti, conservatori, architetti iunior e pianificatori iunior italiani. Consiglio nazionale degli architetti, pianificatori, paesaggisti e conservatori.
Crespo Parrondo, A., & McPhie, T. (2020). Renovation Wave: doubling the renovation rate to cut emissions, boost recovery and reduce energy poverty.
Crutzen, P. (2010). Anthropocene man. Nature 467.
Du Plessis, C., & Brandon, P. (2015). An ecological worldview as basis for a regenerative sustainability paradigm for the built environment. Journal of Cleaner Production, 109, 53-61.
European Commission. (1996). Teaching and learning : towards the learning society : White Paper on education and training. Office for Official Publications of the European Communities.
European Commission. (2021). New European Bauhaus: Beautiful, Sustainable, Together.
Ganassali, S., Lavagna, M., Campioli, A., & Saporetti, S. (2018). Green Public Procurement and Construction Sector: EPD and LCA Based Benchmarks of the Whole-Building. In E. Benetto, K. Gericke & M. Guiton (Eds.), Designing Sustainable Technologies, Products and Policies: From Science to Innovation (pp. 503-513). Springer International Publishing.
Gerada, F. (2020). Sustainable buildings that can contribute towards the wellbeing and productivity in the Maltese Context. 
Ginsberg, Y. (2020). Richard Sennett: Building and dwelling: ethics for the city. Journal of Housing and the Built Environment, 35(December 2020), 1321–1322.
Insurance Europe 2020, Climate Resilience position paper.
Joint Research Group 2017, Level(s) – A common EU framework of core sustainability indicators for office and residential buildings.
Kirk Hamilton, D., & Watkins, H., David. (2009). Evidence-Based Design for Multiple Building Types. John Wiley & Sons.
Howard, D. (2006). The Culture of Building. OUP.
(2007). The integrated project team teamworking and partnering.
Schmedding, A., Michalski, D., Beißwenger, K., & Diekelmann, P. (2015). BAU KULTUR REPORT 2014/15 Built Living Spaces of the Future – Focus City. Federal Foundation of Baukultur.
The (2017), The construction industry's productivity problem.
United Nations Environment Programme. (2020). 2020 GLOBAL STATUS REPORT FOR BUILDINGS AND CONSTRUCTION Towards a zero-emissions, efficient and resilient buildings and construction sector. Nairobi: United Nations Environment Programme.
World Green Building Council (WBGC).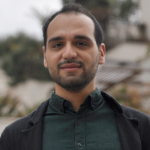 Luca Caruso is a Warranted Architect and Civil Engineer in Malta, and a Civil and Warranted Environmental Engineer in Italy. He has a strong passion for environmental design and the impact of buildings, as well as Regenerative Design and Health focused standards. His academic and professional profile consists of robust experience in the field of architectural design and energy efficient buildings, also taking into account nearly Zero-Energy Building (nZEB) criteria for new buildings, as well as their deep renovations. Luca has also obtained professional training at MC Architects, a major Italian architectural firm with a holistic approach to the practice. He is currently working and living in Malta as Research Support Officer II at the University of Malta, and he is the Chief Innovation Officer and Co-Founder of the start-up project MEDmeUPTM.